Work with us
You want to source fairtrade products? Get your selection
from our catalogue. We supply wholesale and retail
customers with a minimum order of US$ 2,000.00 . We will be
pleased to send you a quotation with details on the delivery time,
payment terms and …
You prefer your customized own design? We are used to work
with a broad range of raw material like cotton, silk, recycled
materials to produce fashionable products. Our team can
develop specific designs for you or produce your own design according to your specifications.
You are looking for a socially-responsible supplier? We can
be the solution for you if you think about outsourcing mid-sized
production volumes. We can produce 1,000 – 10,000 bags, scarves or other accessories per month with an experienced quality management team.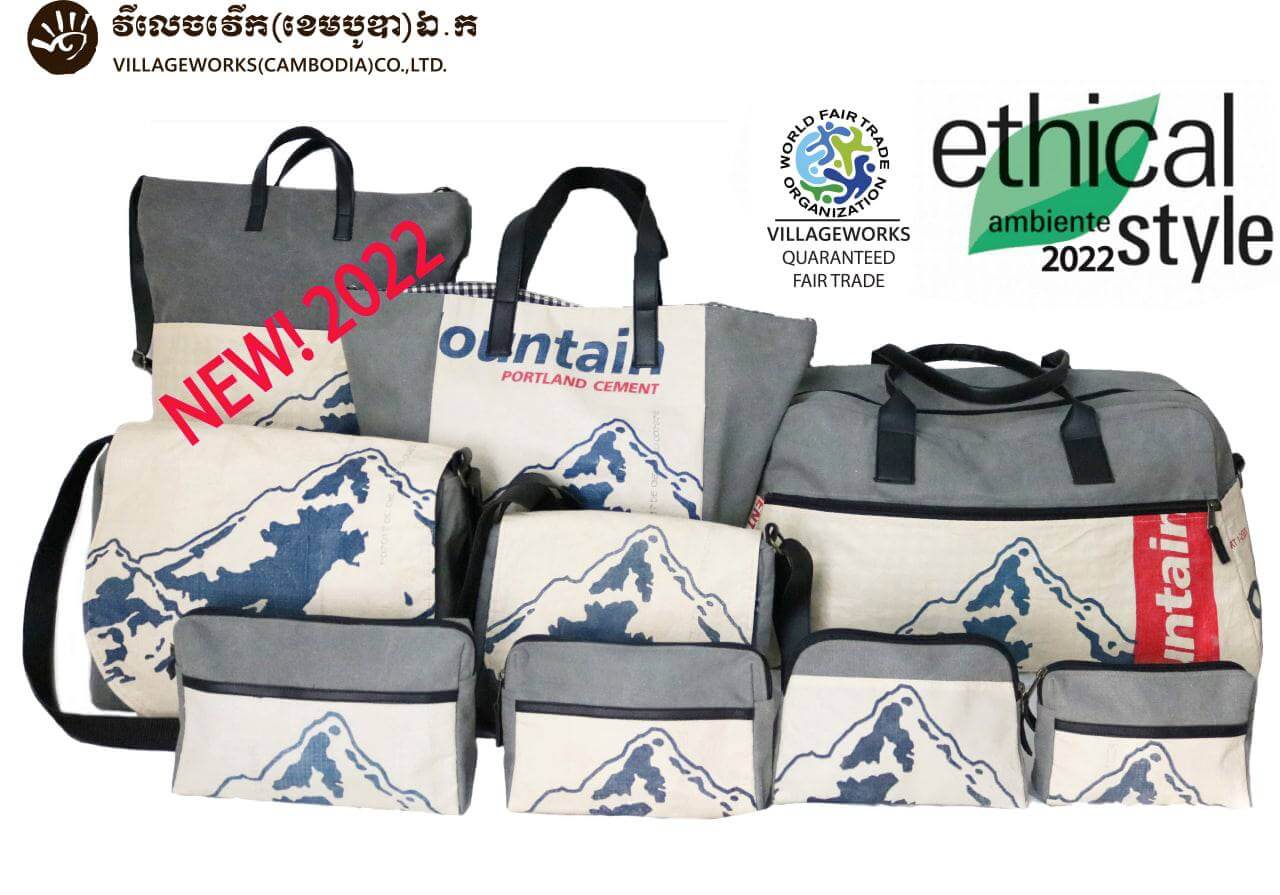 We are a regular exhibitor at the trade fair AMBIENTE in Frankfurt/Germany since 2015,
where we exhibit our latest collections every year. Meet us in Frankfurt!
We supply wholesale and retail partners in the USA, Canada, Germany, Belgium, France,
Netherlands, Japan, Singapore, Australia and have a REX certification for preparing
customs documents for shipments to the European Union since 2019.
Our bright, spacious and cool workshop facilities in Phnom Penh are equipped with
modern sewing machines.
Our in-house sample/design team including pattern makers can provide mock-up
drawings and samples accurately to buyers' specifications and ideas.
Our strong quality control team carries out the necessary inspection from raw material
supply to the finished products to ensure homogeneous quality according to product
samples. We cooperate with a third party company for laboratory tests.