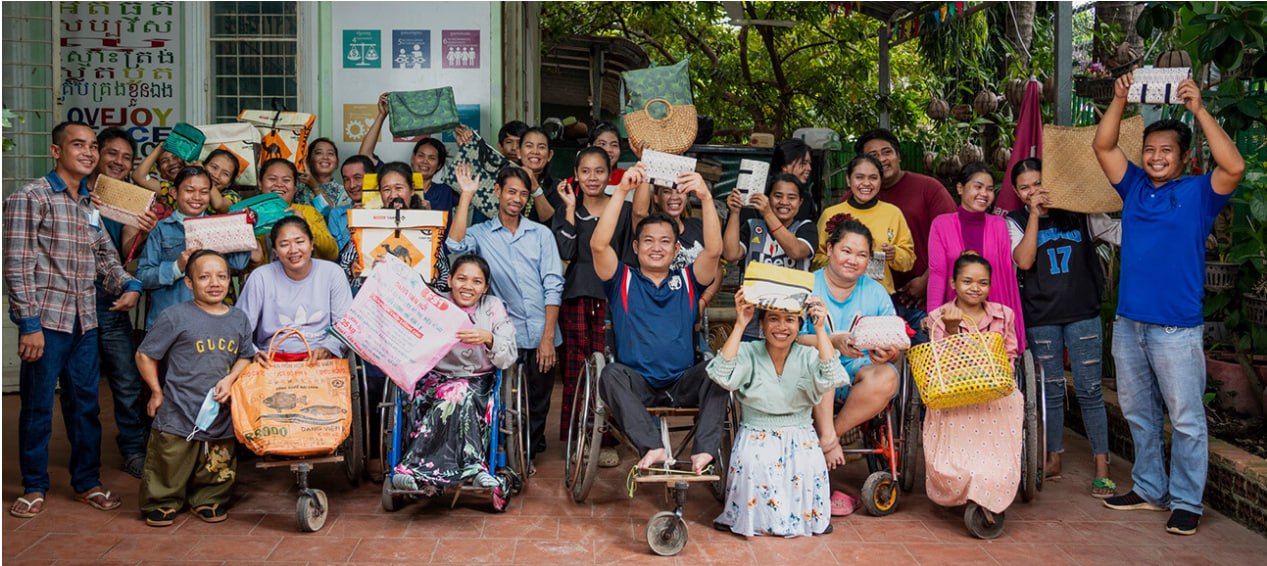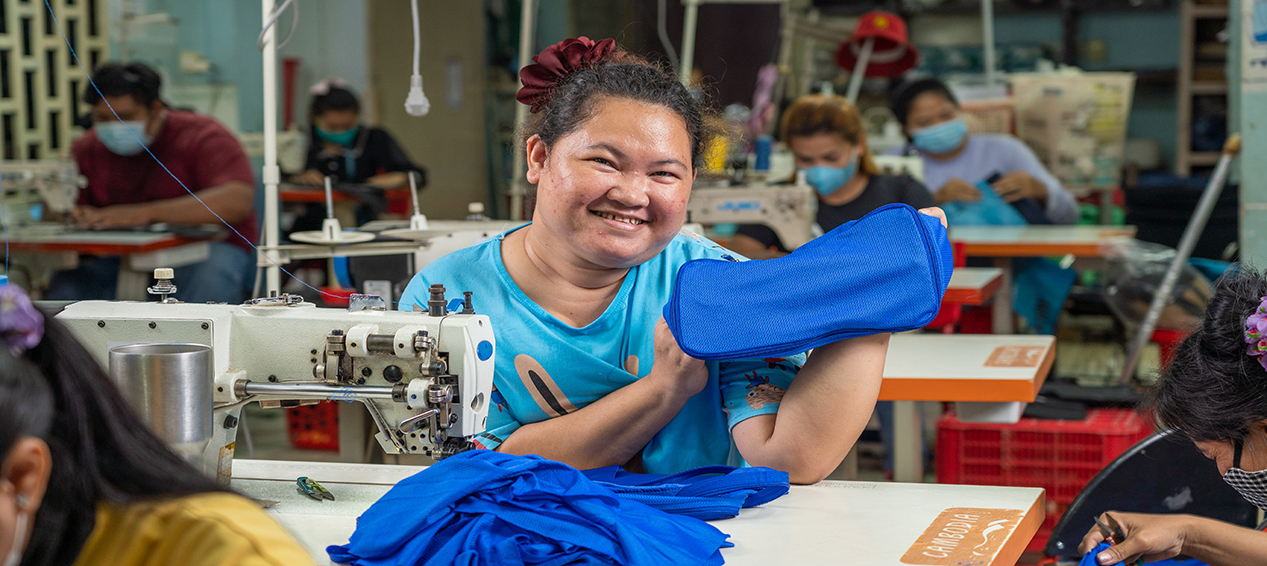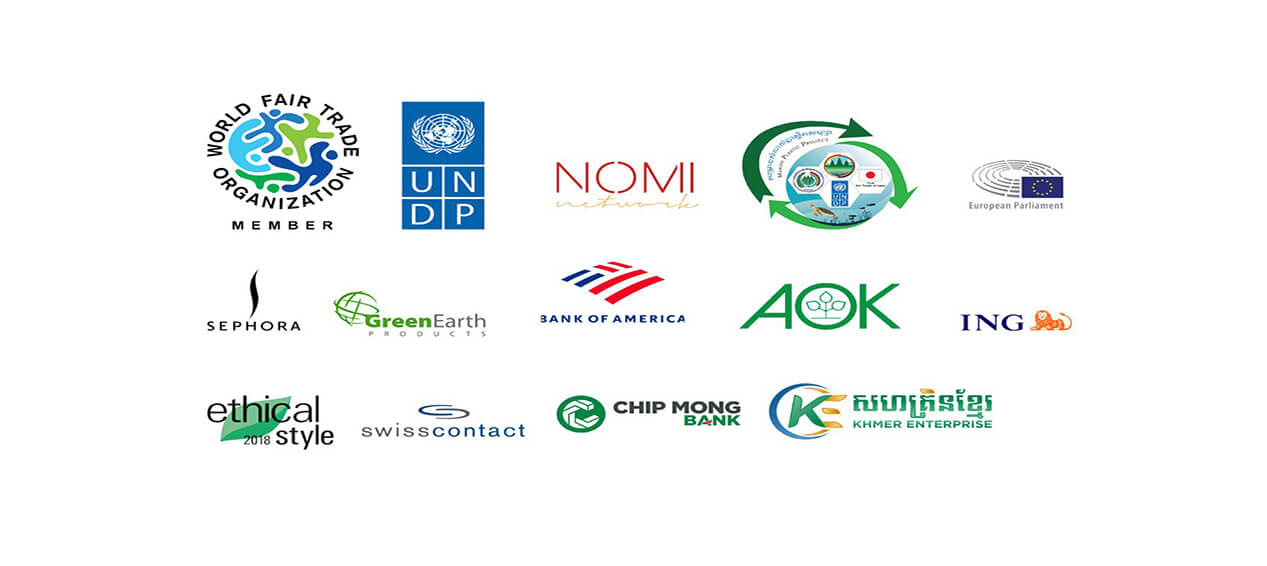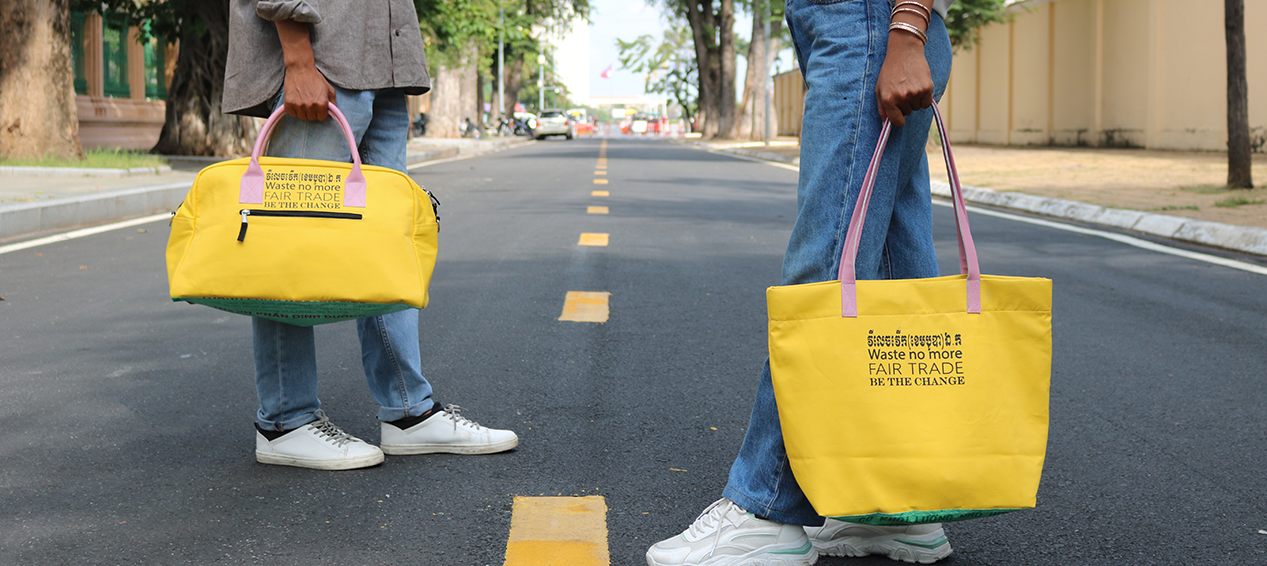 Slide
Meet our incredible team, where diverse abilities
come together to create something extraordinary!
Slide
The artistry of hands weaving seagrass
into exquisite Villageworks handicrafts
Slide
In the heart of Phnom Penh, people with
disabilities sew their way to empowerment.
Slide
22 Years of Sustainable Partnership 🌱🤝
Here our some organisations we have worked with for a better world.
Thank you for being a part of our story.

Proud Achievement
Slide
Sustainable & Stylish Products
Discover our vibrant Fairtrade bags
- crafted for a sustainable future.
At Villageworks, we take pride in creating exquisite Cambodian products that not only enhance your style but also contribute to a sustainable future.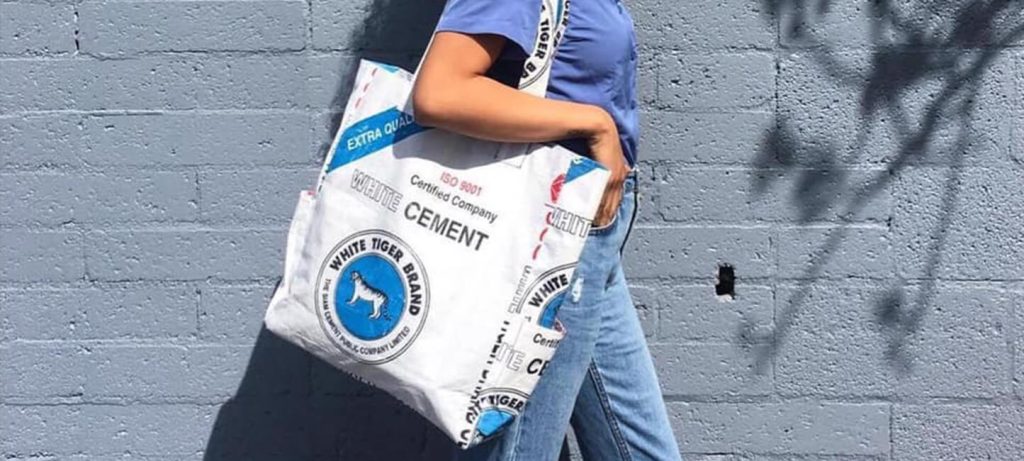 Why Choose Villageworks?
    • Authentic Cambodian Craftsmanship: Our products reflect the rich culture and traditions of Cambodia.
    • Eco-Conscious Design: We are committed to sustainability, using no plastics and incorporating recycled elements.
    • Fair Trade Principles: Supporting local artisans and communities is at the heart of what we do.
    • WFTO Member: Proudly affiliated with the World Fair Trade Organization since 2015.
Discover the Essence of Cambodian Culture