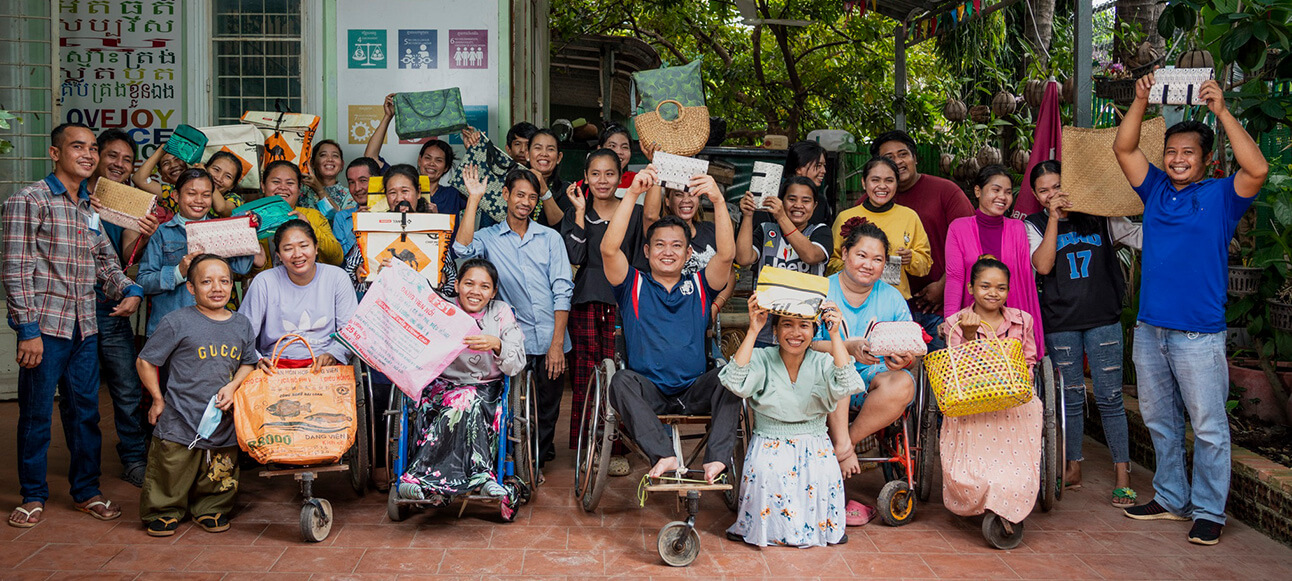 AT VILLAGEWORKS
We believe in making the most wanted product in relation with FAIR TRADE and FAIR TREATMENT in all aspects. Our aim is giving a perspective to people with disability to run a respectful and self-determined life.
We are proud to be part of the new modern CAMBODIA.
We are operating as a social enterprise since 2001. We are Fair Trade Member of the WFTO since 2015.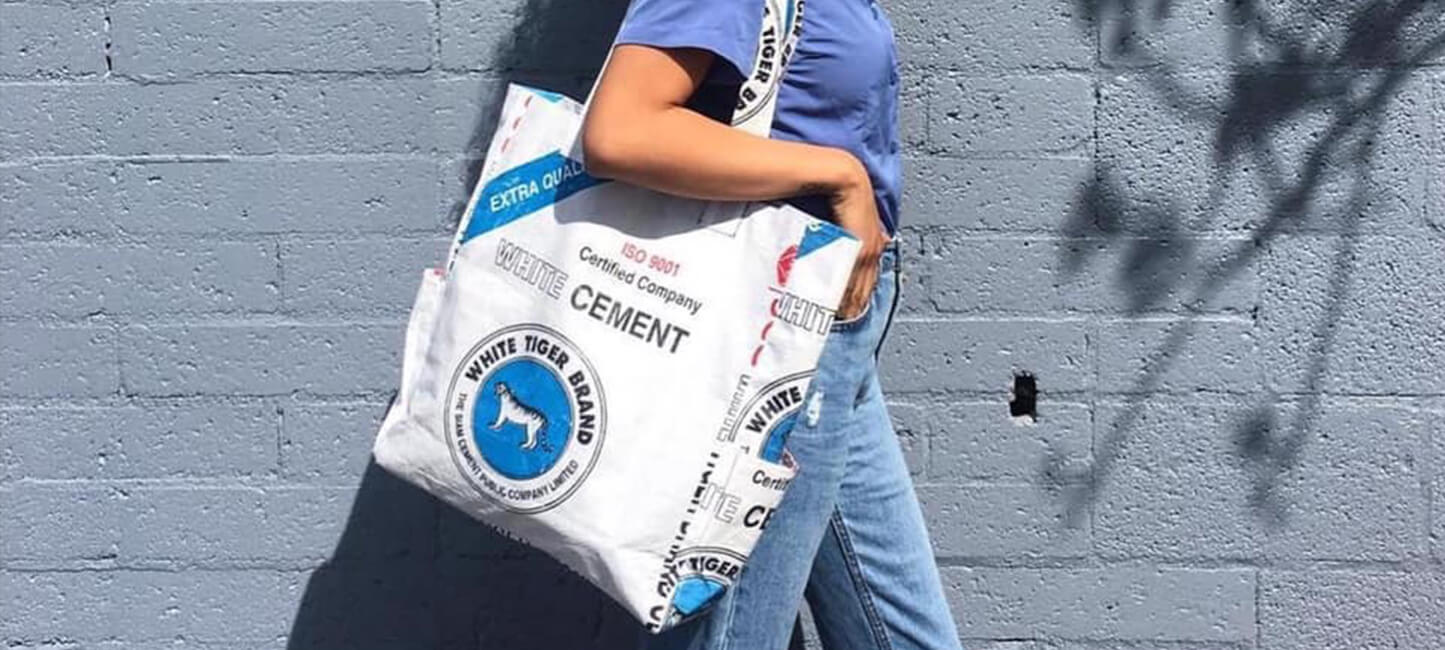 We are service oriented, stylish, social and eco-friendly.
We craft many products from recycled material to reducing waste, cleaning up the
environment. We enable local poor people, such as local garbage collectors, to creating income for them. After washing and preparation we use it for long lasting high quality products.
Further more we are using natural raw materials like seagrass, silk fiber, cotton, real leather and more.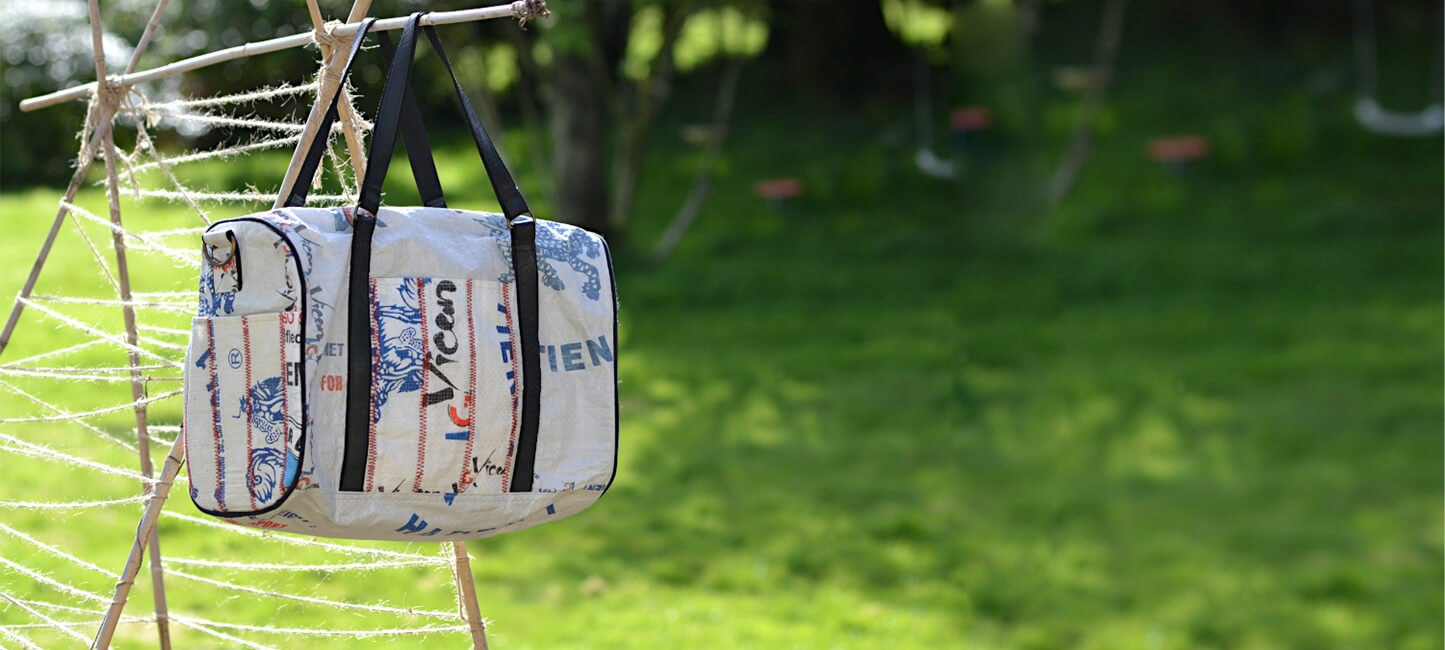 Our products make you feel the relaxed atmosphere of Southeast Asia